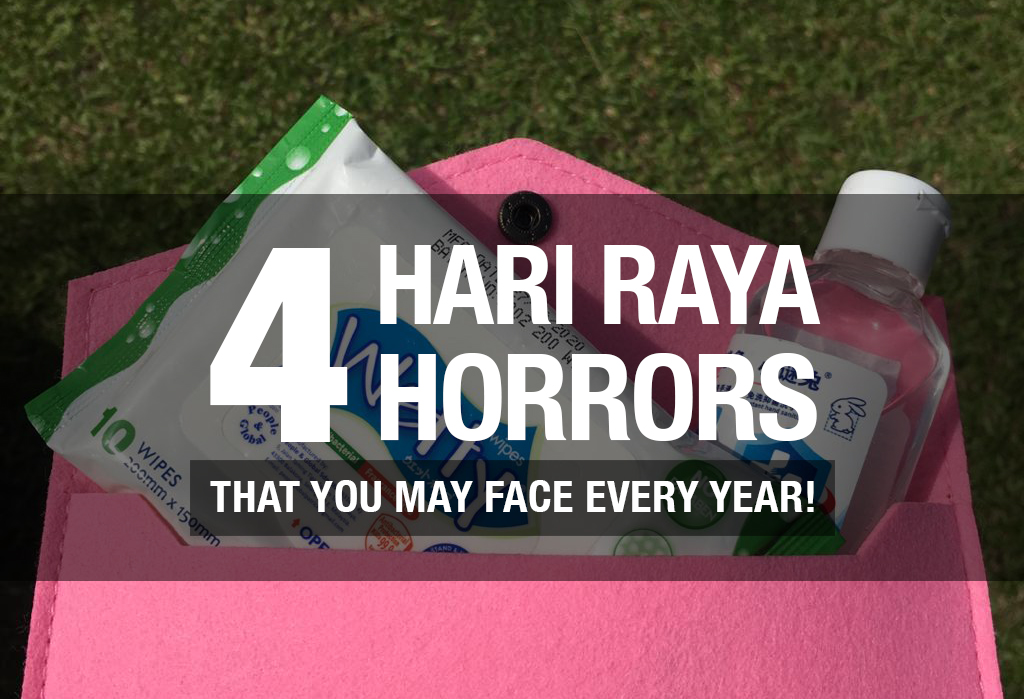 Hari Raya is the day that marks the end of Ramadan, the month of fasting. Though this year the whole world is challenged with COVID-19 Pandemic, Hari Raya is still awaited to be celebrated blissfully. To spend the special day with loved ones, exchanging peals of laughter and eating favorite Hari Raya dishes together would be a priceless moment. However, preparing for this celebration can be very stressful and chaotic at times, especially for the ladies - to look gorgeous and fresh throughout the day.
A few things may go wrong on this memorable day. Fret not, this year Hari Raya can be celebrated hassle-free and without worries with Aurora Pouch!
#1: WHERE'S MY PHONE? I NEED TO NAVIGATE THE OPEN HOUSE!
Everything is now on our fingertips! Don't know where the open house is located? Waze it! But hold on, where's your phone? Hari Raya would be quite a handful when everything in your handbag is tangled and messy. Aurora Pouch is here to the rescue! Fit your phone, power bank, and charging cable in it and you don't have to worry about getting lost anymore.
#2: TOUCH UP TIME! WHERE'S MY MAKEUP?
Your makeup should look like nothing but perfect and glamorous this Hari Raya! Lipstick, compact powder, and a blusher will help to make you look fresh and energetic throughout the day. Aurora Pouch is just the perfect fit for these three makeup essentials! Just pack everything inside and you're ready to go!
#3: KILL THE GERMS BEFORE IT KILLS YOU TOO
It's only very important to stay clean and sanitized during this month of celebration. Aurora Pouch comes in handy this time to protect you from germs! Use this pouch to keep your mini hand sanitizer and anti-bacterial wipes. This way, you will never miss staying clean and safe from nasty germs. Always remember that prevention is better than cure.
#4: WHICH DUIT RAYA IS FOR WHOM?
We can't help but freak out a little when children are all around us when we mention the magic word, "Duit Raya". In a blink, tens of them will look at you with kitty eyes. Aurora Pouch will be your best friend this Hari Raya to help to sort out the money packets! Now you can live your day peacefully knowing which money packet is for Mak and which are for the kids.
We Recommend The Aurora Pouch to Solve Your Hari Raya Woes!
Get organized and spend your Hari Raya 2020 hassle-free with our very own Aurora Pouch! Made out of high quality felt cloth with a snap button, you will look tidy and ready to have some fun! Aurora Pouch is available in three hot colors to match your in trend Hari Raya look.
Aurora Pouch can also be the perfect protecting case for your LYPATAN Premium Money Packets! Our money packets are made from high-quality materials that come with elegant and timeless designs. It's only best to keep the money packets safe and maintain its original, gorgeous form 'til the time to give them out to the children!
To help you organize your Raya, purchase your Aurora Pouch now at https://www.lypatan.com/collections/categories/aurora-pouch-2020-limited-edition-all!
PS: FREE AURORA POUCH WITH ANY PERSONALIZATION ORDER!