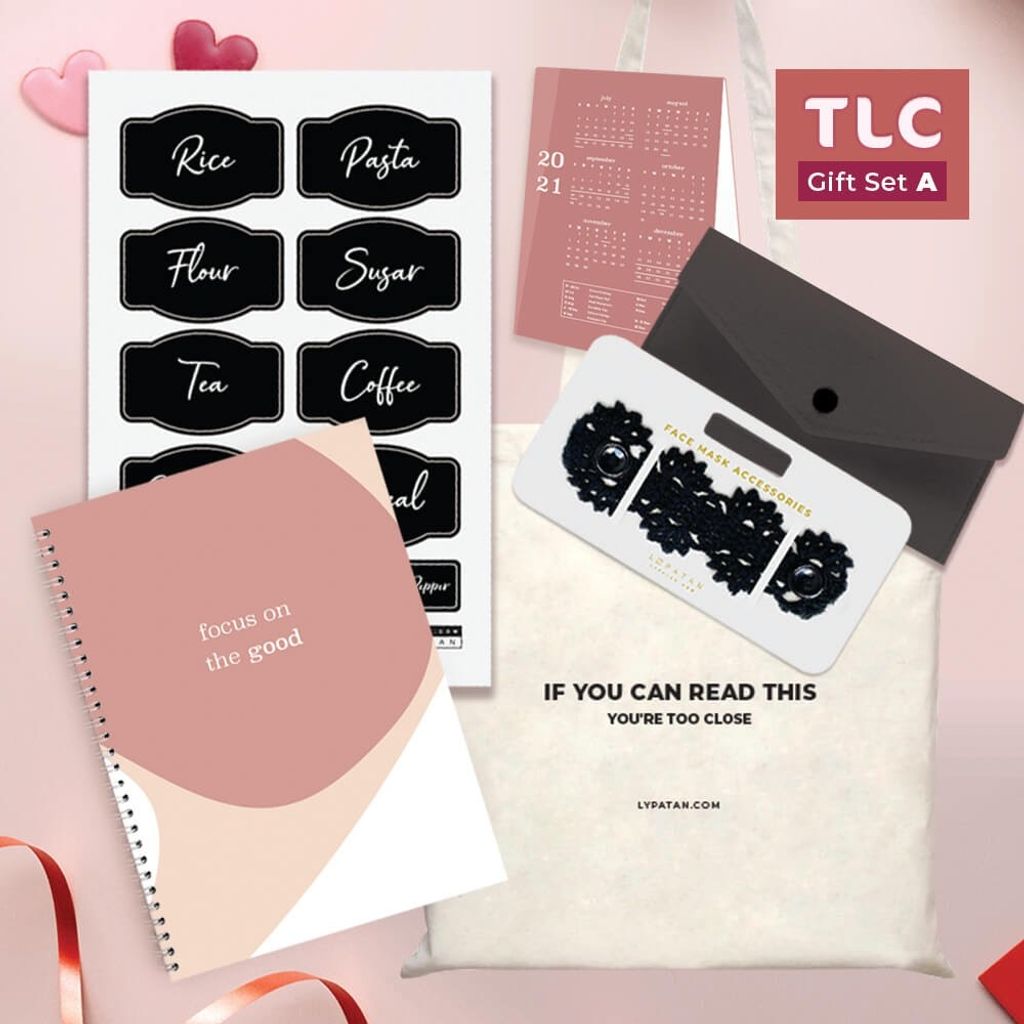 💞 WE ALL NEED A LITTLE TLC (TENDER, LOVING, CARE) SOMETIMES! 💞

At Lypatan, we always think of ways to make your days better. Especially in this pandemic season where it's easy to get overwhelmed with so much happening around us. To remind you that Lypatan cares, we have just the perfect gift sets to help you adapt to the new normal!

TLC GIFT SET A:

A comprehensive set that got you covered from organising your days to your kitchen.

✅ 100% Cotton Tote Bag
✅ Whimsical Mini Notebook
✅ Whimsical Fold Calendar
✅ Basic 1-piece Pantry Sticker
✅ Face Mask Accessory
✅ Aurora Pouch
Disclaimer:
Colours may be 5-10% different due to visual and lighting. Please note due to the MCO, orders will be posted in batches starting from 15 February 2021. Additional postage charges apply. Self pick-up at our office is temporarily unavailable.